Valentine's Day 2022 – The Best Gift Ideas For Everyone.
04/02/2022
Valentine's Day 2022 – The Best Gift Ideas For Everyone.
The pressure of finding Valentine's day gifts to celebrate a new or old relationship can be a somewhat challenging experience, mainly if you have run out of gift ideas. All it takes, mind you, is a little burst of innovation to procure something special for your other half, and that is where my carefully curated gift guide comes in. There is something for everyone – from a newly launched perfume or cologne, candle, lingerie set, wellbeing or skincare product. Whatever your budget is, my gift guide has it covered and is a handy source of inspiration and ideas for future special occasions. I will also be updating this piece until Monday, February 14; hence, bookmark this page. Additionally, you can subscribe to my newsletter to stay on top of my gift guide coverage. Below are my top picks of Valentine's Day goodies for you and your loved one.
1. L'Occitane Terre De Lumiere Eau De Parfum 50ml
2. L'Occitane Homme Bois Flotte Eau De Parfum 75ml
3. Floral Street Spring Bouquet Scented Candle
4. Floral Street Grapefruit Bloom Scented Reeds
5. MOR Cocobolo Wood & Vanilla Fragrance Diffuser
6. Woods of Windsor 150gm
7. Yardley London Opulent Rose Eau De Toilette 50ml
8. Westlab Mindful Bath Salts
9. L'Occitane Delicious Paste
10. Smooch by So…? Hot Pink Eau De Parfum 30ml
11. That'so Glowy Gold 100ml
12. Scantilly Bralette & Indulgence High Waist Brief Orchid.
13. Scantilly Fascinate Plunge Bra & Thong Black
14. Potion Paris
15. Steam Cream
16. Spotlight Oral Care
17. L'Occitane Shea Verbena Hands & Body Liquid Soap Refill Duo
18. The Micro Milk
19. The Head Plan
Written by @styleiconnat | Gifted Partnership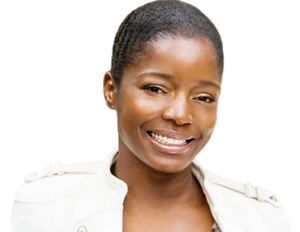 Style Icon Nat
Award-winner of the 2020 UK Enterprise Awards for most innovative celebrity stylist & lifestyle writer, Natalie is London based. Additionally, she is known for her work as a content creator and launched her blog in 2017 - Style Icon Nat's The Lifestyle Collective. The latter consolidated her creative skills and supports lifestyle, fashion and beauty brands. Natalie's fashion journey began in Harrods and Browns - South Molton Street, where she worked as a fashion consultant. In 2004, Natalie continued her fashion career as a personal shopper in Selfridges and set up Style Icon Ltd (a personal shopping company) in 2005. This led to worldwide travel for private clients, red carpet styling, student mentoring, public speaking at LFW, Clothes Show Live and British Airways corporate events. The end goal is to inspire, motivate and educate people globally. Natalie has a BA (Honours) degree in social policy & politics, PGCE and creative writing certification from Central St Martins.
Follow me on Twitter
Copyright Style Icon Nat
TM
2017
Designed by Style Icon Nat | Developed by
EKARSH INFOTECH