Amazon's Prime Now Mobile App
16/03/2017
Amazon's Prime Now Mobile App
Photography : My Own
If you are in need of last minute gift inspiration without having to trawl the high street, I suggest you download Amazon's Prime Now mobile App. There are many ways in which to shop conveniently and via Prime Now you are a click away from purchasing luxurious items of your choice within the comfort of your home and delivered in record time. The latest addition to Amazon's online international hub of world-famous beauty brands is a range of luxury health, wellbeing and beauty products from John Bell and Croyden – Pharmacists to Her Majesty The Queen. Local Prime members in selected postcodes can choose a same-day delivery or a one-hour delivery service which costs £6.99 per order. A two-hour delivery is free for Prime members.
Read: HOW TO SEDUCE HIM?
The one drawback about online shopping is the possibility of experiencing a delay in delivery. Having put Prime Now to the test, I received my items on time with the option of two-hour delivery windows. I treated myself to Korres' Vanilla Freesia Lychee Eau De Toilette in 50ml – sweet in smell and an appropriate size for an evening clutch. However, the smell of the fragrance does not last for long, unlike an Eau de Parfum, so you may have to spray it onto your body many times for longevity. I also purchased a scented candle from Neom Organics London which oozes a soft and calming aroma. It consists of a blend of essential oils including Moroccan blush rose, lime and black pepper, all chosen to induce a tranquil atmosphere which I need in my office space to work efficiently.
My items came in one box resulting in less waste to dispose of with haste. Prime Now is worth it and will make a trip to work more enjoyable while you shop away via a mobile app in the palm of your hand. The bonus is, you may well have your purchase waiting for you patiently by the time you get home. I can't think of a better way to reward oneself after a busy working day.
Written by @Styleiconnat | The Lifestyle Collective – "A Unique Expression of A Creative Power" | Images sourced from www.PrimeNow.co.uk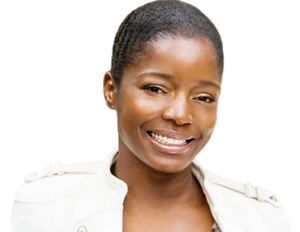 Style Icon Nat
Award-winner of the 2020 UK Enterprise Awards for most innovative celebrity stylist & lifestyle writer, Natalie is London based. Additionally, she is known for her work as a content creator and launched her blog in 2017 - Style Icon Nat's The Lifestyle Collective. The latter consolidated her creative skills and supports lifestyle, fashion and beauty brands. Natalie's fashion journey began in Harrods and Browns - South Molton Street, where she worked as a fashion consultant. In 2004, Natalie continued her fashion career as a personal shopper in Selfridges and set up Style Icon Ltd (a personal shopping company) in 2005. This led to worldwide travel for private clients, red carpet styling, student mentoring, public speaking at LFW, Clothes Show Live and British Airways corporate events. The end goal is to inspire, motivate and educate people globally. Natalie has a BA (Honours) degree in social policy & politics, PGCE and creative writing certification from Central St Martins.
Follow me on Twitter
Copyright Style Icon Nat
TM
2017
Designed by Style Icon Nat | Developed by
EKARSH INFOTECH