Christmas Is Here. Are You Looking Forward To The Night Before?
18/11/2017
Christmas Is Here. Are You Looking Forward To The Night Before?
Photography : My Own
Liberty London has got the Christmas tree baubles rolling. Located on Great Marlborough Street, this Tudor building is one of a kind offering a peaceful shopping experience in a relaxed environment. The Liberty London Christmas windows launched on the 4th November 2017. It feels too early to prepare for the festive season. However, I recently attended the 'The Night Before Christmas' press launch – an early morning event that kickstarted the day with Christmas pudding and sparkling festive trinkets. Everything looked so pretty which made me feel excited for my little nephew. Children appreciate this time of year. The efforts we go through from decorating the tree to buying gifts is solely for the young ones to embrace.
Liberty London
Liberty London
There were several collections as part of the press call. My favourites were the theme of London, Forest Creatures, Peacock Feathers, Snow Globes and Whimsical to name but a few. Each member of the press received a complimentary bauble up to the value of £15. I decided on the Toy Chest which I presented to my nephew. He loved it. Liberty London launched The Night Before Christmas to its loyalty customers at a store-wide event on the morning of 12th November.
Read: WHY NOT SPEND CHRISTMAS IN BLOOMSBURY?
Liberty London
Liberty London
Liberty London
Liberty London
For those who like to indulge in deserts full of guilty pleasure, Georgie Porgie Christmas Pudding wrapped in iconic Liberty London fabric is exclusive to Liberty London. Steamed with fresh traditional ingredients, this unique combination of brandy, rum, currants, sultanas and raisins will bring all the nostalgic aromas of Christmas to your home. It is available in-store and online.
Written by @StyleIconNat | Thank you Liberty London | Father Christmas will be in-store every Sunday from 19th November – 10th December, 11 am – 5 pm. Tickets cost £20.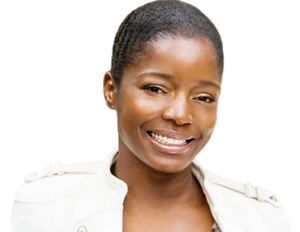 Style Icon Nat
Award-winner of the 2020 UK Enterprise Awards for most innovative celebrity stylist & lifestyle writer, Natalie is London based. Additionally, she is known for her work as a content creator and launched her blog in 2017 - Style Icon Nat's The Lifestyle Collective. The latter consolidated her creative skills and supports lifestyle, fashion and beauty brands. Natalie's fashion journey began in Harrods and Browns - South Molton Street, where she worked as a fashion consultant. In 2004, Natalie continued her fashion career as a personal shopper in Selfridges and set up Style Icon Ltd (a personal shopping company) in 2005. This led to worldwide travel for private clients, red carpet styling, student mentoring, public speaking at LFW, Clothes Show Live and British Airways corporate events. The end goal is to inspire, motivate and educate people globally. Natalie has a BA (Honours) degree in social policy & politics, PGCE and creative writing certification from Central St Martins.
Follow me on Twitter
Copyright Style Icon Nat
TM
2017
Designed by Style Icon Nat | Developed by
EKARSH INFOTECH